Chip-to-Cloud Product Engineering Partner
We are proud to work with the largest product companies in the world as well as with cutting edge startups.  Our value proposition to both is founded on our name:
We have the speed, track record, experience, and execution intensity to deliver results from day one.  Our teams know what it means to ship product and have been in the trenches with our customers.
Agiliad was founded by industry veterans to be the next-generation engineering and services organization – built from the ground up to help product/IP companies succeed in rapidly changing environments.
With Agility (ability to move quickly, flexible business models, innovation) and Execution Intensity (high-impact, delivery excellence, focus) as our fundamental principles, we focus exclusively on product engineering and have worked to develop deep domain capabilities in select technology stacks.
We believe engineering excellence and delivery are core to the product engineering services business and we align our investments in order to continuously build on our technical capabilities and service offerings.
Infrastructure: Efficient, Secure, and Reliable infrastructure including state-of-the-art engineering labs and work-from-anywhere support for internal and customer team members
Delivery Processes: Processes and QMS aligned to industry standards and regulatory needs of our customers (ISO-9001, ISO-13485) and our demonstrated ability to support the most demanding quality environments (e.g., FDA Class III implantable devices)
Micro-verticals: Focus and proactive investment in technologies that hold future value for customer products and platforms help us not only get deep technically but let us leverage these innovations across domains and customer use cases.
Talent: Hiring talent for their strengths (Technical, domain or process); instilling a learning culture of experts leading experts; investment in skill development platforms and training help us build high-performance engineering teams with a strong product delivery culture.
We have built our organization around high-impact teams. Our model not only ensures agility and flexibility for our customers but also ensures constant challenge and development for our engineers.  We aim to involve our very best technical minds in all customer projects and also encourage them to participate in the local innovation ecosystem and work on local/specialized use cases.  Our commitment to social impact innovation is a key aspect of this. The skills, passion, and learning spill over into all our activities and often drive new ideas for our customers and their markets.
Our focus, investments, and approach to talent have enabled us to build chip-to-cloud technology expertise and the capabilities across the product lifecycle that let us be a long-term partner and, among other things, help our customers:
Take high level problem statements to actual solutions and functional prototypes
Draw on our experience, technology aggregation, and innovation to continually lower costs
Increase bandwidth to explore additional ideas and realize option value
Our work remains true to the founding spirit of agility and sincere effort.  We take great pride and derive huge satisfaction in working with our customers to build elegant products addressing the world's needs.

Collaborative Innovation

Digital Transformation

High Impact Teams

Collaborative Innovation

Digital Transformation

High Impact Teams
Aspiring to represent and define the next generation of product engineering: an approach that is about helping our customers innovate – not merely offering an offshore, near-shore, or onsite set of capabilities.

Seeking to explore and engineer new concepts and ideas with our partners and enhance their products through creativity and a fresh approach.

Priding ourselves on our agility to adapt seamlessly to new market needs, customer requirements, or technological trends and thrive in an environment of constant change.

Endeavouring to work on the most complex and challenging systems and engineering problems and wherever possible create a meaningful difference in society by focusing on critical areas of need.

Aiming to contribute to local innovation ecosystems and help drive their success through collaborating with partners, nurturing top talent, and supporting local institutions
Agiliad is led by product engineering industry veterans as well as innovative engineers. This mix gives us a global perspective, strong innovation capabilities, and an unprecedented ability to deliver and scale. Our founders and leaders have guided teams of over 3,000 engineers and have built and managed complex products for some of the world's leading and most demanding companies.

The most important leadership, however, comes from our engineering leads. We endeavour to find the brightest and most motivated young talent and provide them with the tools, space, and guidance to tackle the most challenging engineering problems. Everything from our organizational structure to our ecosystem partners to the layout of our offices is designed to foster innovation.
Global Customers in US, Japan, Europe, India & Singapore
Talented Engineers and
Specialists
Building a better and safer world, and empowering the communities we live and work in, have always been at the core of what we do. In our journey of making a difference, we not only focus on building innovative solutions with our customers and through our own efforts but have also supported multiple initiatives and programs in the areas of education and healthcare with a particular focus on girls and women.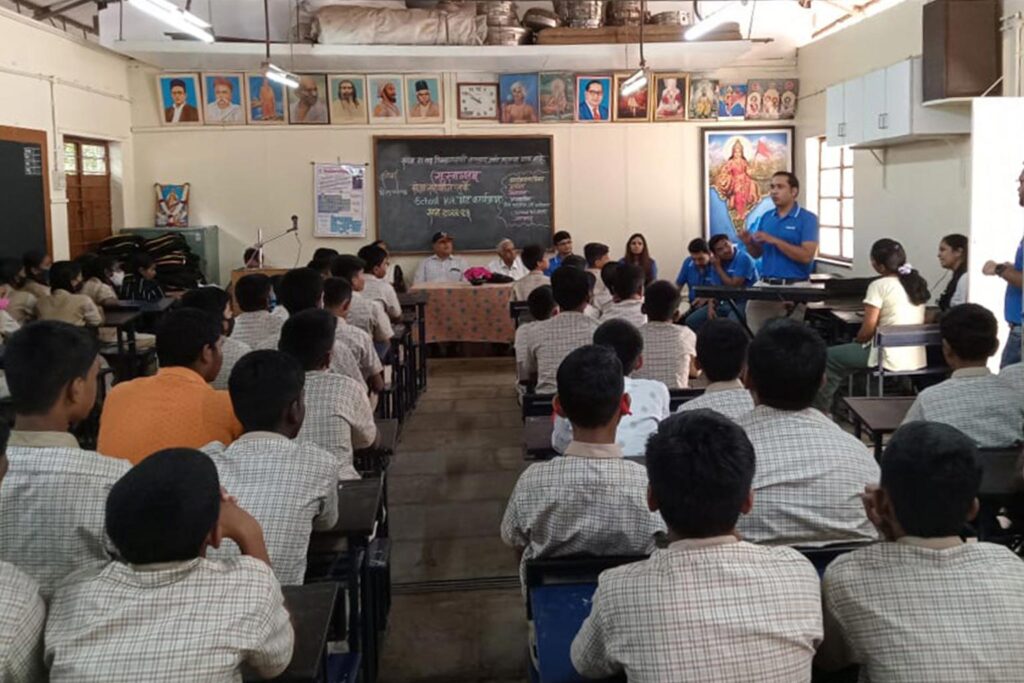 Education
What we do is built on a solid educational foundation – our aim is that everyone should have that chance to build that foundation. In association with a few non-profit organizations, we support specific initiatives that are committed to creating a lasting impact for children from disadvantaged communities. Their efforts are focused on improving access to education resources and providing life skills along with practical health knowledge, respectively.
Healthcare
Since our inception, we have worked with our customers to not only build cutting-edge healthcare solutions but also to create new platforms for emerging markets. We have also participated in several government efforts to bring better standards of healthcare and access to medical imaging to all members of society. We support non-profit organizations working on adolescent women's healthcare and child healthcare especially with respect to cancer.